Probiotics for Heathy Skin
Probiotic Action line of products – Topical Probiotics – best ways to help calm inflammation on your skin, good bacteria clean pores deep at microscopic level, controlling oil, eating toxins and dead cell. Microscopic organisms help maintain the health of our own skin. Moreover creating a natural exfoliation of the skin. Our line of products include all-natural sprayable topical probiotics, gentle skin cleanser, Active Probiotic Cleansing Gel and moisturizing lotion.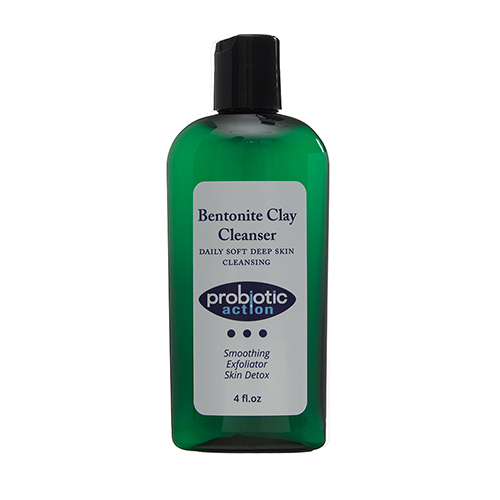 Bentonite Clay Cleanser
Brand new Bentonite Clay Cleanser from Probiotic Action® a exiting cleanser, can replace your daily facial soap. It's 100% organic, strong enough to replace facial scrubs and very, very soft. It has the power of natural elements cleaning your skin without drying or damaging it. Most important, the soft mud exfoliate and detox the skin.
For those who have acne or eczema, relief is here. When used as a facial skincare system, adding Probiotic Action® Emerald help keep a healthy skin looking great. Take control of your skin today and get the healthy skin that you deserve.*
Moisturizing Lotion
Probiotic Skin Repair contain conditioners that keep your skin moist. This helps your skin retain its elasticity and good looks. It is also friendly to your skin, this is due to our carefully balanced composition which restores the balance to your skin.
Probiotic bacterias clean the pores deep down, refining the skin's texture so lines are far less noticeable, giving you a refreshed and bright look.*
* These statements have not been evaluated by the Food and Drug Administration. This product is not intended to diagnose, treat, cure or prevent any disease.